Gift Cards
A Blue Quill Angler Gift Card is a great gift for the fly angler in your life!
Retail Gift Cards
Retail Gift cards can be created for any amount you would like. Retail Gift Cards may be used in our shop or online store. These Gift Cards will be automatically and immediately sent to an email address of your choice!
Please click the image below to select the amount and the recipients email address.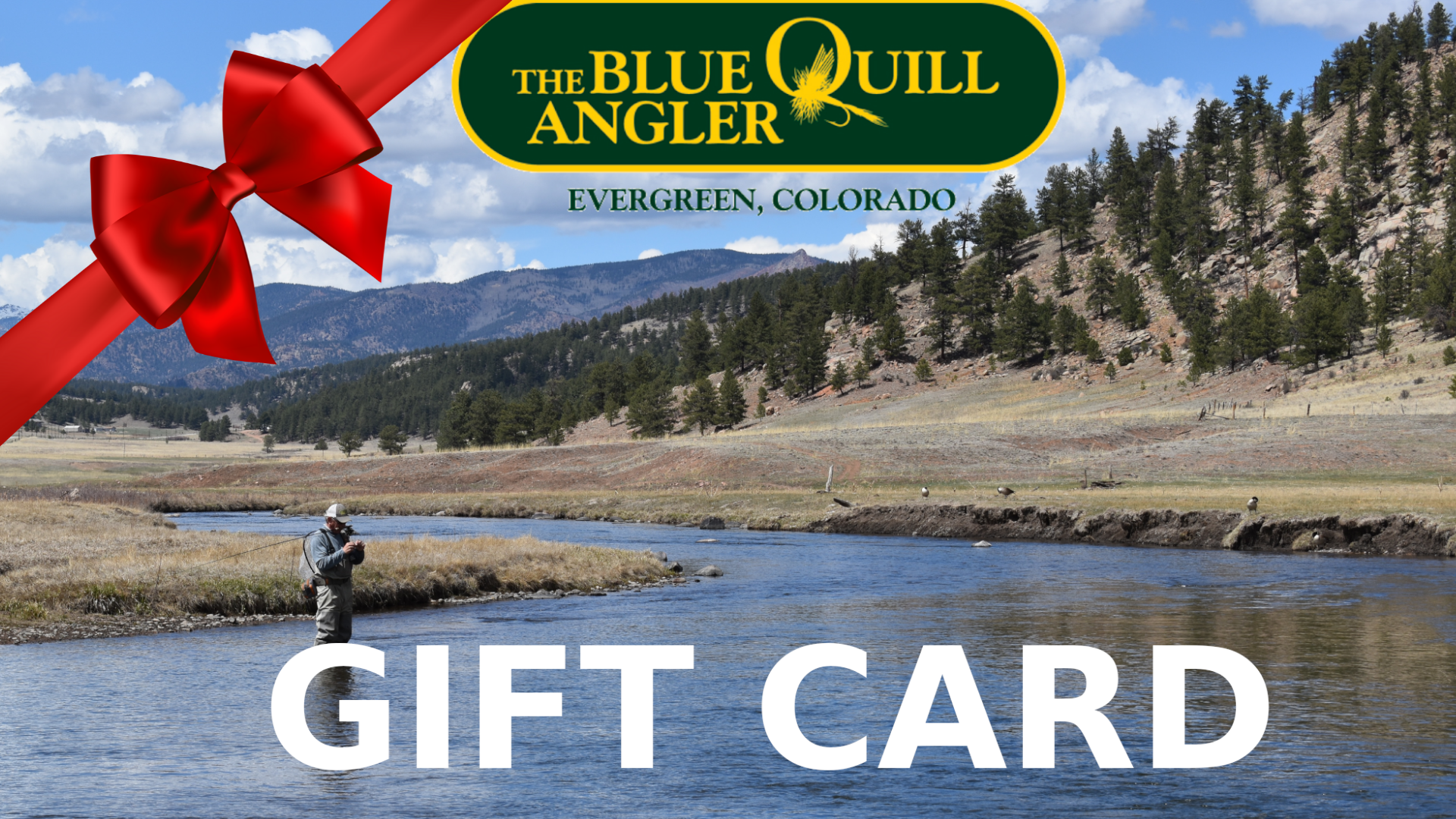 Guide Trip and Training Gift Certificates
A gift certificate for a guided fly fishing trip, or training class is a perfect gift. These gift certificates can be created for any amount you want and can be scheduled to be sent on a future date to the recipient of your choice.  Click here to order.
Both Retail Gift Cards and Guide Trip/Training Gift Certificates are delivered via email.  Physical gift cards are only available in our fly shop.